Studying in the UTS is beyond the lectures and classes. Our Young Eagles build friendship and bonding through activities outside of the classroom such as joining the student clubs, sport club, adventures and entrepreneurship to develop their capacity and immense insight as an open-minded individual.
UTS students come from all corners of Indonesia. With diversity, UTS becomes a studio to unite and harmonize differences. This technology-based campus located in eastern Indonesia—precisely at the foot of Bukit Happiness, has spawned many outstanding artists, talented athletes, and communities engaged in various talents.
Supporting the full growth of our students, UTS strives to create a friendly, comfortable and enjoyable campus that becomes a home of learning for students from all over the country. They are young eagles who are ready to soar the sky to seize their dreams. They come with rich ethnicities and cultures and unite as a representation of the diverse yet united  Indonesia creating an impression of "mini Indonesia" inside the campus. Here we value the diversity of culture, religion and societal background attached to that student body and cultivate them to enrich the academic atmosphere. 
UTS is equipped with a student dormitory located around the campus. It takes 10 minutes to walk to the rectorate building. It is a home for our students from all over Indonesia as well as the international students. It is surrounded by a peaceful environment with a walking distance from a waterfall, lake, and hills.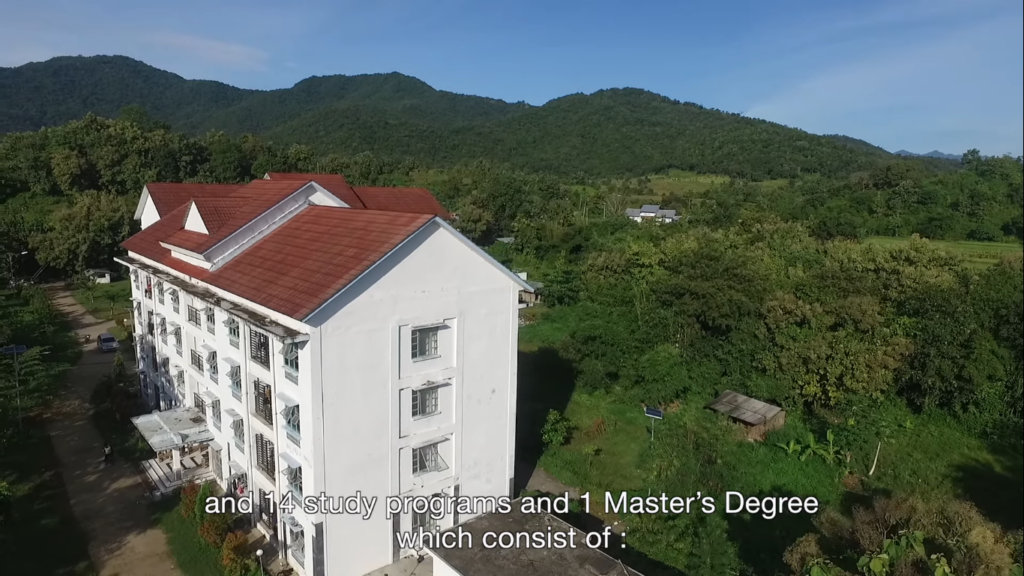 Athletic and Recreational
We believe that the quality of intellect goes hand in hand with the quality of physical health. UTS is very supportive by encouraging students who came from athletic backgrounds to participate and achieve in various sport tournaments nationally.
Our creativity is beyond the limit, encompassing arts and cultures. We appreciate our students who love arts and culture by providing extracurricular activities and organisations that work in arts and culture such as Choir and Dance Club.
This young university hosts hundreds of faculty members and researchers as well as thousands of students from all over Indonesia. This mix creates a multi-cultural interaction in this small and peaceful village outside the town of Sumbawa Besar in the Island of Sumbawa. To make UTS better, we strive to remove the communication barriers, to build mutual trust and understanding to help everyone feel at home.
Being healthy is our priority. Health is a resource to support an individual's function in wider society, rather than an end in itself. A healthful lifestyle provides the means to lead a full life with meaning and purpose. As well as the physical health, here we are also concerned with the mental health of our UTS academia by providing the counseling corner conducted by the Faculty of Psychology and the Applied Psychology Unit.