UTS offers a wide range of academic programs, enabling both academics and students to reach their full potential. Leading the field across 7 faculties and the Graduate School, our institution brings solutions to complex global issues through science and innovation. Being a comfortable and enjoyable home for learning, UTS is positioned as one of the most relevant universities in eastern Indonesia.
Faculty of Systems Engineering
The faculty of Engineering is faculty with the biggest student body and various study program options. The faculty offers six undergraduate study programs that are highly relevant to the dynamics of the fast-changing global world as well as the local challenges.
The faculty is home to future young engineers, inventors, and researchers. The study programs focus on providing real solutions to the challenges that face the modern world as well as to the needs of the local community.
Engineering and Technology are all about using the power of science to make life better for people.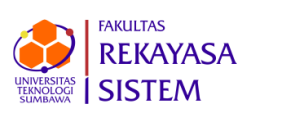 Study Programs:
Informatics Engineering
Industrial Engineering
Mechanical Engineering 
Electrical Engineering 
System Energy Engineering
Faculty of Environmental and Mineral Technology
The Faculty of Environmental and Mineral Technology is made up of young experts in the field of sustainable utilization of natural resources. This faculty offers 4 study programs with a relevant curriculum focused on the three pillars; science, technology, and environment. Located in Sumbawa where mining is one of the most thriving industries, the faculty is aware of the impact of these activities on the environment, the importance of mineral resources for modern society, and engineering material for technological production, the study programs cover all ents will learn sorrow aspects of mineral science from exploration to post-exploration treatment.
The faculty aims for students to become the future leading actors in this industry,  providing innovative and sustainable solutions. The curriculum focus on sustainable exploration and mitigating the environmental impact to support sustainable development. The Faculty of Environmental and Mineral Technology offers the following study programs;

Study Programs:
Metallurgical Engineering
Civil Engineering
Environmental Engineering.
Mining Engineering
Faculty of Life Sciences & Technology
Developing from the Faculty of Biotechnology, this faculty focuses on basic scientific principles and specific concepts, techniques, and applications used in bio-engineering,  management of fisheries aquatic systems, and livestock production and management.
Scholars from the faculty collaborate closely with other academics from different study programs such as Agricultural Product Technology or Informatics Engineering, in cutting-edge research projects to provide solutions to challenges at the regional and global levels. The cooperation of the Faculty of  Life Science bears beyond the university, and collaborates with prestigious laboratories and research institutions such as the Eijkman Institute for Molecular Biology, the Indonesian Institute of Sciences, the Tokyo University of Agriculture and Technology (TUAD), and King Mongkut's University of Technology Thonburi, Thailand, making the Faculty of  Life Science at UTS  a well established and relevant home of learning.

Study Programs:
Biotechnology
Animal Husbandry
Fisheries Science
Faculty of Agriculture Science & Technology
The faculty prepares future professionals with the necessary tools to design processes of adding value to the agro-industry sector. Aiming to provide quality training and education in the practices of a complete supply chain in food production, the faculty offers 2 study programs.
These programs cover the whole dimension of food production, food processing, and its supply chain, from planting to post-harvest technology, from food processing to its circulation as well as their technology and innovations.
The faculty aims to become a comfortable and competitive home for its students to grow by providing learning and case that is close to them by cherishing local resources and local wisdom in food production.  Community service plays an important role in the faculty the activity is carried out by all lecturers and students in order to distribute research results to the local community. The faculty offers 2 study programs with a vocation for service and highly demanded by the labor market.

Study Programs: 
Agricultural Product Technology
Agricultural Industrial Technology
Faculty of Economics and Business
Businesses are constantly changing the landscape of our global world. New technologies and changes in people's behavior bring new challenges to the sustainability of the business world. Our world is more connected than ever giving the chance to people in every corner of the world to collaborate. Responding to this, the Faculty of Economics and Business offers a resilient higher education in management, finance, and economics and various global dynamics as well as distinctive local challenges surrounding this dimension.
With a solid academic ground and strong analytical thinking, our students are ready to meet the needs of society.
Entrepreneurs play a crucial role in economic development,  generating new sources of employment. UTS supports the growth of start-ups and small businesses and promotes the entrepreneurial spirit. Following this UTS has incorporated into the academic offer 7 undergraduate study programs appropriate for the new times, now young enthusiastic learners can dive into the studies of Entrepreneurship and Digital Business.

Study Programs: 
Undergraduate program (S1) Management
Undergraduate program (S1) Accounting
Undergraduate program (S1) Economics
Undergraduate program (S1) Digital Business 
Undergraduate program (S1) Law
Undergraduate program (S1) Actuarial Science 
Undergraduate program (S1) Entrepreneurship
Faculty of Social & Political Sciences
The social sciences are fundamental for improving human welfare, this can be only accomplished through obtaining a deeper understanding of individual and collective behavior. Therefore, the Social and Political Science faculty prepares students with an interdisciplinary curriculum to understand our contemporary world. It provides essential skills and knowledge to understand the political institutions, media, and social structures as well as the complexity of the local and global dynamics. Applying the principle of liberal education, the faculty offers 3 undergraduate programs.
The study programs are created for you to immerse curious minds in the social dynamics as well as creative spheres.

Study Program: 
Communication Science
Sociology
Government Science
Faculty of Psychology & Humanities
Nowadays, interdisciplinary and holistic education is fundamental to overcome the challenges that face the contemporary world. Therefore, our university strives to prepare graduates capable of competing in a changing world and labor market.  The Faculty of Psychology and Humanities  seeks to become a home of learning putting knowledge into practice on how to improve human behavior and quality of life, to nurture critical thinking and the capacity for problem-solving. The Faculty of Psychology and Humanities offers 4 relevant study programs. 
The undergraduate program in psychology is where students are equipped with the foundation to study the origin and dynamics of human behavior, cognition, and their challenges interacting with the socio-cultural context of the modern world.  While the undergraduate program in History helps learners to understand the origins of the modern world and to uncover forgotten people and their paths.  Dance and Music are recognized as a driver of innovative and critical thinking. Learning arts and exploring human creativity, without doubt, make a significant contribution to the modern world. UTS is aware of the importance of Literature as a reflection of humanity, as means to gain a better understanding of one another. Therefore, the university incorporated  Indonesian Literature as one of the undergraduate programs of this faculty.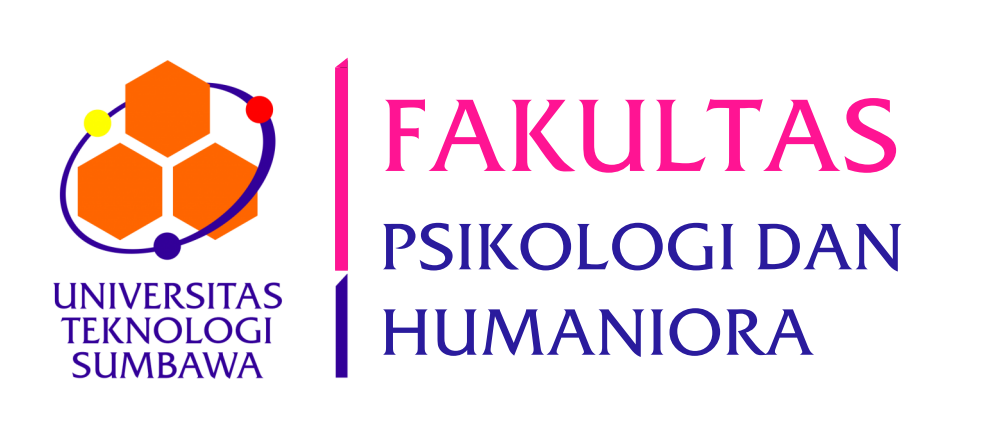 Study Program:
Psychology
History Science
Dance Arts
Art of Music
Indonesian Literature
Universitas Teknologi Sumbawa's Graduate School designed an interdisciplinary Master's Program for young professionals to excel and accelerate their careers. Being an entrepreneur, government official, professional, faculty member, or researcher, graduate-level training is the way to equip yourself with important skills demanded by the dynamics of the changing world that we live in.
Master's Degree Program in Innovation Management 
Innovation has become a "mantra" for competitiveness in every field of human practices from governance to entrepreneurship. This 2-years Master Program (S2) in Innovation Management is highly interdisciplinary and covers a wide array of fields from innovation in products to innovation in practices, from business to government, and from environmental conservation to tourism development.

Study program
Innovation Management
Concentration
Product Innovation
Marketing Innovation
Public Sector Innovation