The Introduction to Campus Life for New Students (PKKMB) at the Olat Maras campus known as RESPEK UTS or is commonly known as orientation week was held from 11-14 September 2023. This activity aims to introduce and prepare new students in the transition process of becoming students so that they can adapt to campus life and the environment.
This year, there are 1049 new students from 33 study programs. The new students came from all over Indonesia such as Sumatra, Southeast Sulawesi, Central Sulawesi, West Java, Bali, NTT, Riau, North Kalimantan, Bima, Dompu, East Lombok, and others.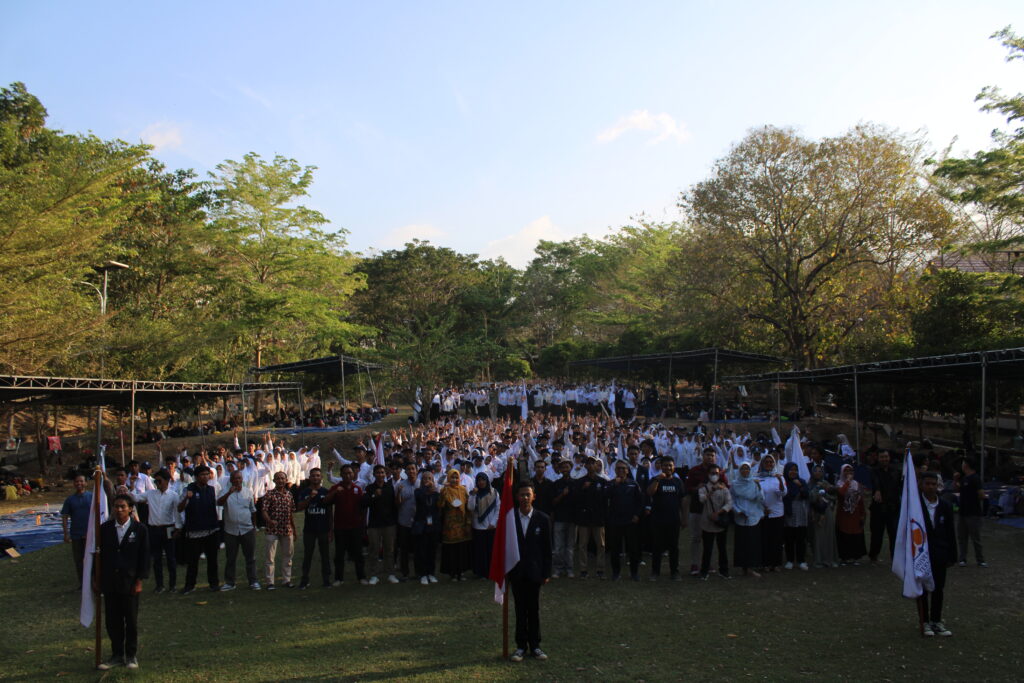 NTB Governor Dr Zulkieflimansyah, M.Sc as the founder of UTS accompanied by Hj Niken Saptarini Widyawati, S.E., M.Sc as the Chairperson of the Dea Mas Foundation officially opened RESPEK UTS 2023 which was held at the Rectorate Field, right at the foot of Olat Maras Hill.
Dr. Zul and Mrs. Niken told the story of how the Elang Muda Campus was established and shared the message of UTS's big vision to the new students who came from all over Indonesia.
"Welcome the Young Eagles, welcome to the big family of Sumbawa University of Technology, the big family of Dea Mas. Hopefully, we can be together for the next 4 years to find ourselves and become someone who is truly independent, mature, and responsible to become a complete human being. Because this is what UTS expects." Opening remarks by Mrs Niken.
Dr. Zul opened his speech by saying, "Everything is created twice, first in the mind and second in reality. You cannot be a great person until you say that you are a great person. So before you create something in reality, create it in your mind first. That's called vision, which means the person who visits or pilgrimages to the future first, stringing all the future momentum in a series of stories. That is why you have the positive energy to wake up at 5 a.m. compared to people who choose to fall asleep. From today, you should be able to imagine the things that you will go through, you have created a vision in your mind, there must be a detailed vision in your mind, for years from now of what you are going to be."
"We hope that each and every one of you can feel the same way, feel that UTS is your home, where you have love and pride, and feel comfortable in it. Study hard and with joy. Remember the mantra that we always echo, both by lecturers, students, and the entire academic community of this campus 'Where there is a will, there is a way'. Happy adventures in Olat Maras, Young Eagle." Dr Zul added.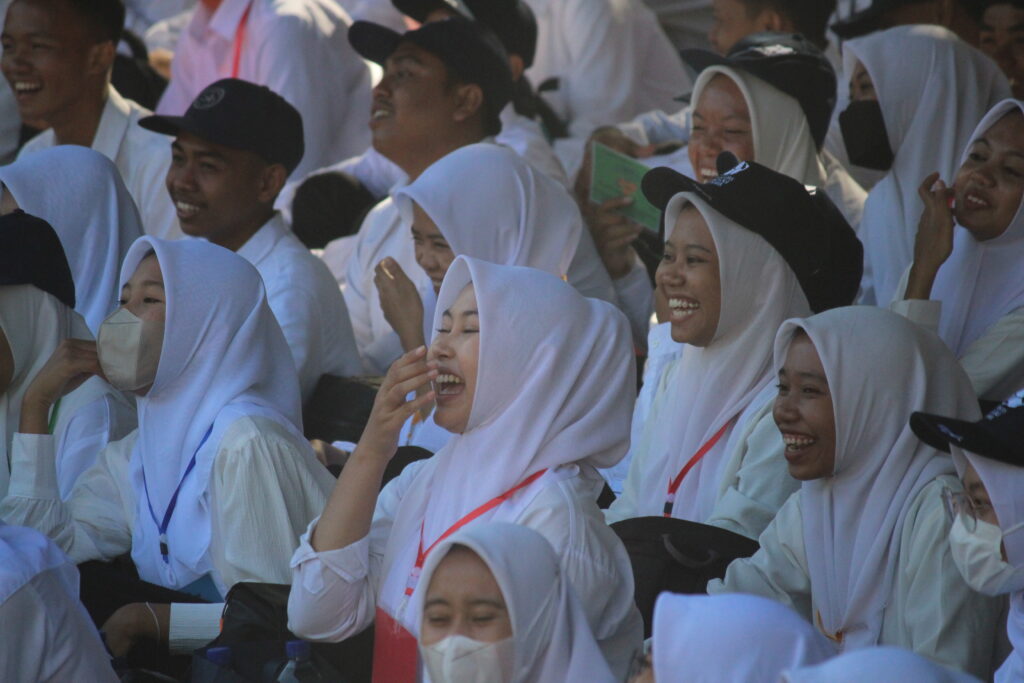 UTS Rector Chairul Hudaya, Ph.D. also gave a message to the Young Eagles.
"RESPEK UTS has been carefully prepared for months, to provide the best for the Young Eagles of UTS 2023. The thousand people who are present today at the foot of Olat Maras, you are the ones who for the next 3 years will be ready to fly high into the sky, hit the earth, and explore the world. You are actually the ones who have the 'privilege', the priority, why? Because if you look at the gross participation rate of those who study in Indonesia, it only reaches a maximum of 40%. In the sense that only 40% of all Indonesian people in college-age have the privilege of being able to become students." Said the Rector.
UTS has the tagline 'Grooming the future Leaders' which means that UTS prepares, fosters, educates, and produces future leaders who are ready to fill important positions in this Republic."
UTS Respect was also filled with various speakers from various fields and agencies, from the first to the third day. Respek was closed with an inauguration night and UKM Fair for all new students.