Sports Week is one of the sports parties held in order to improve sports achievements, attract great talents, in search of superior seeds of sportsmen and of course empower the participation of the community in various sectors.
The district sports week (Porkab) is the initial selection stage that athletes go through before advancing to a higher level. UTS as one of the institutions that has many great athletes in it, often has the honor of sending its best athletes to represent the region in various sports championships, not only national and even international levels.
Sumbawa Regency Sports Week (PORKAB) has been held. The 4-yearly sports event attended by athletes from 24 sub-districts in Sumbawa Regency was held from August to October 2021. Of the 30 sports (cabor) members of KONI Sumbawa, 27 cabors will be contested except GYMNASTICS, IMI, and GABSI on Porkab this year.
From the sports that have been contested on October 1-2, namely the Sport of Karate and Chess recorded athletes who have won the title are also the Young Eagles of UTS Students. Be
Annisa Syatra (Psychology 21) – 1st Place Porkab Karate Kumite -61, Rijal Fauzan Abdillah (Agricultural Technology 20) – 2nd Place Porkab Karate Kumite -55, Ajie Prana Mesa (Mechanical Engineering 18) – 2nd Champion Porkab Karate Kata, Arif Bastian Dani (Mechanical Engineering 19) – 2nd Champion Porkab Karate Kumite -75. From the sport of chess, Miftahuljannah (Civil Engineering 19) – 3rd Champion porkab Senior Chess Women.
Aswin Try Juniarta, the coach of SME Karate UTS expressed his pride in the achievements of the students in Porkab 2021, "congratulations to the UTS athletes who represented Sumbawa sub-district and managed to become champions in Porkab 2021. Some sports are followed by our students, Alhamdulillah get medals. As a 4-year event, then they will continue in the Porprov NTB event in 2022, there are still several more sports followed by our Students, we pray for more medals to be obtained." Aswin said.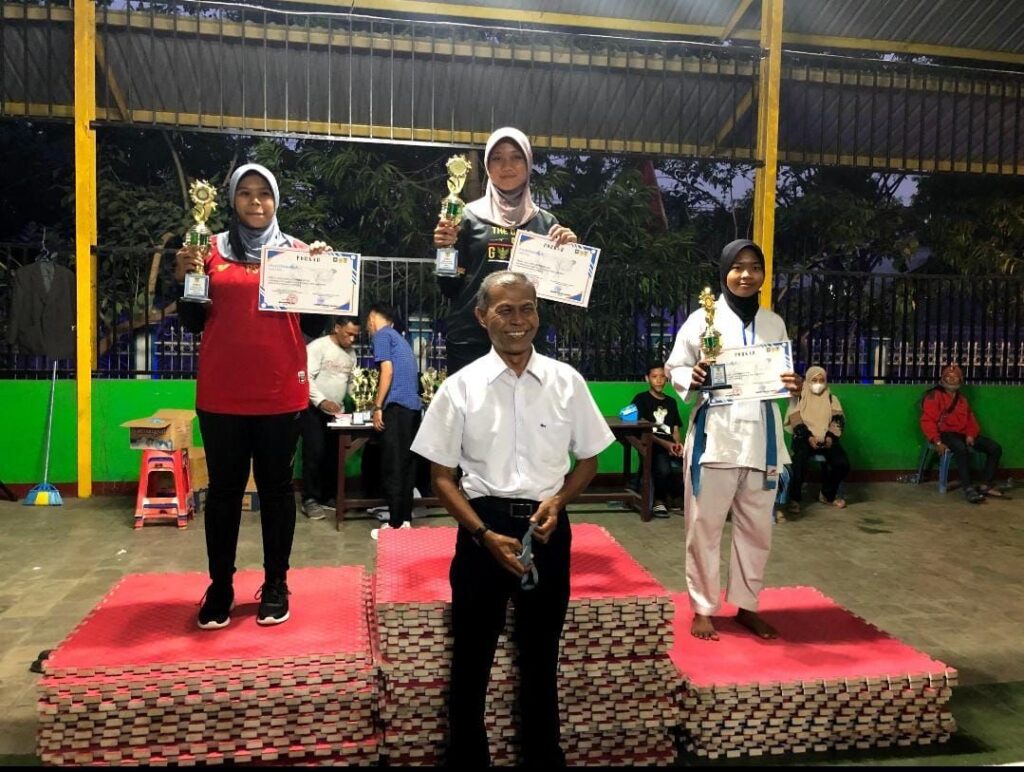 UTS Rector Chairul Hudaya, Ph.D. expressed his pride at the achievements of the Young Eagles, giving full spirit and support for the match at a higher level. "Our athletes are very proud, we congratulate you on your achievements. Not only UTS is proud but also Sumbawa. You are great children who not only excel in the academic field but also non-academic, these athletes are recipients of Scholarships at UTS. They prove that they can be held accountable for this through their achievements. Hopefully more and more brilliant Indonesian athletes are born from the Olat Maras Valley. Safe! Said rector.